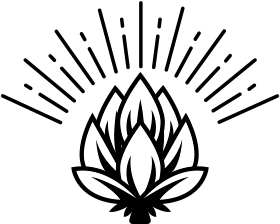 Festivals
Winter Beer Dabbler 2023
Saturday, February 25, 2023
Minnesota State Fair
3–6:30 pm (Early Access at 2 pm)
The biggest and best winter beer festival in Minnesota will make its triumphant return to the Minnesota State Fairgrounds on February 25, 2023!
We're beyond excited to welcome you all back to the Mighty Midway to sample great beer from breweries all over the United States while enjoying music, food trucks, and other thrilling attractions.
NEW THIS YEAR!
Human Bubble Hockey
in the Wonderdome
We KNOW you've never seen anything like this at a beer festival before. We're incredibly excited to announce that Winter Beer Dabbler 2022 will be home to the United States's largest bubble hockey game–Human Bubble Hockey in The WonderDome, brought to you by Can Can Wonderland and Beer Dabbler!
Two teams of four will go head-to-head inside our mega-sized bubble hockey inflatable for six-minute rounds of pulse-pounding, puck-slapping action. No pads necessary, and we'll provide the gear.
Games will be scheduled at the festival on a first-come, first-serve basis, so assemble your team and be ready to play!
Giant Beer Pong
Two teams face off against each other in this supersized version of the college classic game. Hurl giant rubber balls into six oversized "cups" and claim victory before your opponents. Rerack!
Snowsculpting
Enjoy watching the eclectic team of artists from House of Thune as they chisel and shape piles of snow into whimsical sculptures of snow art.
Chainsaw Carving
Watch the sawdust fly as the chainsaw carver Jason Soderlund of Soderlund's Wood Mill transforms a block of wood into an artistic sculpture.
DJ Shannon Blowtorch

Specialties: Pop, Rock, R&B, Hip-Hop
DJ Shannon Blowtorch is a fan favorite for longtime Beer Dabbler attendees who is known for her eclectic music collections and her incredible ability to read a crowd and keep the party bumping. Shannon has been named "Best Club DJ in the Twin Cities" countless times by local publications, and is guaranteed to bring the party to Winter Beer Dabbler 2022.
Hold Your Lady Tight Night
Specialties: Country, Americana
Hold Your Lady Tight Night aims to provide dance floor anthems for anyone who is looking to enjoy themselves at the honky tonk. Their country dance nights have delighted two steppers at venues all over the Twin Cities, including First Avenue, the Turf Club, and Uptown VFW. Hold Your Lady Tight Night features everything from classic Outlaw Country legends to bangers from the '90s–'00s, along with plenty of today's hits (but probably not Bro-Country)!
DJ B-Rock
Specialties: Hip-Hop, R&B 
B-Rock has been DJing in the Twin Cities for 15 years with a technical foundation as a hip-hop DJ and a repertoire as broad as the Mississippi is long. His resume includes the extremely popular 2 On Tuesdays nights at Nomad, plus featured appearances with First Avenue, Fine Line, Rhymesayers, and Fifth Element. His style combines turntable wizardry with classic hip-hop and R&B sounds.
DJ Chime + Back Channel Brewing
Specialties: Hip-Hop, R&B
DJ Chime is the resident DJ for Back Channel Brewing Company in Spring Park, Minnesota. You can find him spinning at the taproom for the Ultimate Vikings Gameday Experience on Sundays during the football season, during special taproom events, and as Back Channel's regular trivia host on Wednesday nights during the fall/winter/spring. DJ Chime's stage will be integrated with Back Channel's booth at Winter Beer Dabbler so you can enjoy his awesome mix while sampling some of your favorite Back Channel beers!
Homebrew Contest
Presented by Minnesota Home Brewers Association
Thank you for your interest in the Winter Beer Dabbler 2022 Homebrew Contest organized by the Minnesota Home Brewers Association.
The goal of the contest is to provide quality feedback to home brewers of all abilities.
Entry Registration
Entries can be added through February 19, 2022, at 6:30 pm central time.
BEER entries can be registered here.
MEAD and CIDER entries can be registered here.
After you submit your entry, you will receive a contest label via email that should be printed and affixed to each bottle using a rubber band.
Frequently Asked Questions
What are festival rules regarding COVID-19?
Beer Dabbler
2021-11-04T12:24:42-05:00
Per CDC, state, and city guidance with regards to COVID-19, at this time we are not requiring masks to be worn at our outdoor festival. If you are not fully vaccinated and/or feel more comfortable wearing a mask, we encourage you to do so.
While we are not requiring attendees to be vaccinated, we highly encourage Dabblers to get their vaccinations to reduce the risk to themselves and the community from COVID-19. Learn more about COVID-19 vaccines and find a location near you to receive your vaccine.
We encourage attendees to take basic precautions such as social distancing, washing / sanitizing hands, and getting a negative test if they are experiencing symptoms prior to the event.
If you test positive for COVID-19 within 14 days of the event, contact info@beerdabbler.com.
Should Winter Beer Dabbler 2022 not be able to be held on February 19, 2022, due to the COVID-19 pandemic, the festival will be rescheduled to our backup date, Saturday, April 9, 2022. All tickets purchased will automatically be transferred to that date. No refunds or exchanges should the event be rescheduled to April 9, 2022.
By attending a Beer Dabbler festival, you agree and understand that Beer Dabbler has the right to take photos of attendees and vendors in the festival grounds for use in marketing.
All tickets sales are final. No refunds or exchanges.