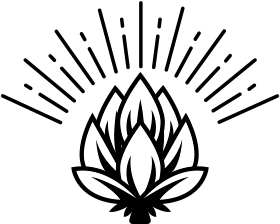 Festivals
Pride Beer Dabbler Festival 2023
FRIDAY, JUNE 23, 2023 • MINNEAPOLIS SCULPTURE GARDEN
6–9:30 PM (EARLY ACCESS AT 5 PM)
Pride Beer Dabbler is a celebration of our state's vibrant LGBTQ+ community and offers beer enthusiasts a chance to take part in the festive and flamboyant environment of Twin Cities Pride all while sampling great beer, cider, and seltzer from over 70+ breweries and cideries in one of Minneapolis' most scenic parks–complete with food trucks, dance parties, and more!
General Admission
$
50
In Advance $60 Day Of if available
Unlimited samples from 70+ Minnesota Breweries & Cideries
Live music
Access to local food trucks
More Activities and Entertainment
Early Access
$
70
In Advance $80 Day Of if available
Entry to the event 1 hour before General Admission
Unlimited samples from 70+ Minnesota Breweries & Cideries
Access to local food trucks
More Activities and Entertainment
Designated Driver
$
20
In Advance $30 Day Of if available
NA Beverages at the Designated Driver Tent
Live Music
Access to local food trucks
More Activities and Entertainment
Hardstock Ticket Locations
Want to avoid online handling fees? Grab a hardstock ticket (General Admission or Designated Driver only) at one of our partner locations: Ale Jail in St. Paul and Stinson Wine Beer and Spirits in Minneapolis. Hardstock tickets are CASH ONLY.
Pride Beer Dabbler Entertainment
Music has always been an essential part of our festivals, and we're proud to present a lineup of artists that reflect the incredible talent and creativity of our state's LGBTQ+ music community.
Our musical performance for Pride Beer Dabbler 2023 is Shannon Blowtorch. Find out more info below!
DJ SHANNON BLOWTORCH, HOSTED BY PURPLE QUEEN

SPECIALTIES: POP, ROCK, R&B, HIP-HOP
DJ Shannon Blowtorch is a fan favorite for the Pride community who is known for her eclectic music collections and her incredible ability to read a crowd and keep the party bumping. Shannon has been named "Best Club DJ in the Twin Cities" countless times by local publications and is guaranteed to bring the party to Pride Beer Dabbler 2023.
Food will be available for purchase from the following food trucks:
Cool down at Pride Beer Dabble with specialized Italian Artis
an Ice Cream made from the finest, natural, wholesome ingredients from
Boki Gelato!
El Burrito Mercado offers a unique experience in a vibrant full service marketplace with Mexican/Latino groceries, fresh Mexican bakery, Restaurant, & full service deli & catering!
We have proudly served authentic Mexican cuisine to the Longfellow, East Lake, and Powderhorn neighborhoods of Minneapolis since 2015. We prepare, cook, and serve all of our ancestral food by hand right here in the restaurant, from scratch. Follow us for specials, deals, and more!
KCM Eggrolls may be known for doling out Grandma's homemade jumbo egg rolls on a stick, but they also specialize in mouthwatering cream cheese wonton and chicken dumplings, spicy garlic wings, teriyaki chicken meatball skewers, and gluten free spring rolls.
This St. Paul-based food truck is wild about food–fusing lower-carb flavors from southeast Asia to create healthy, delicious food you'll want to share.
If you're looking for the perfect salty and delicious snack to go with your unlimited samples then Northeast Pretzels is the food truck for you!
Qué Tal Street Eats are purveyors of Salvadoran cuisine, specializing in pupusas—thick corn tortilla stuffed with fillings of your choosing. Add a side of yuca frita or chips and salsa for a wholly satisfying experience.
Richie's Cheese Curd Tacos
Love cheese curds? Love tacos? Well then say hello to your new favorite food truck!
Sandy's Grill & Italian Ice

Looking for something sweet to cool you down? Sandy's Grill & Italian Ice has got your sweet tooth covered with their American Grill Fusion Menu.
Home of the "Machete" Taco Libre blends authentic flavors of Mexico City into a mystical mouth-watering experience.
Mission: To make the amazing Thai street food experience accessible, served with excellence.
Vision: Develop the community through Thai street foods.
Fresh and bursting with flavor. We provide great tasting food that's prepared fresh with the highest quality of ingredients.
Frequently Asked Questions
Are there any locations with hardstock tickets available?
Beer Dabbler
2023-04-12T12:42:39-05:00
Yes. If you live in the Twin Cities Metro Area and are looking for a way to save money on tickets, then you should pay a visit to one of our official liquor store partners! Tickets are available for CASH ONLY sale without the usual service fees incurred by our online ticketing platform.
Dabbler Depot, 1545 7th St W, St. Paul • Early Access / General Admission / Designated Driver Tickets
The Wine Thief & Ale Jail, 1787 Saint Clair Ave, St. Paul • General Admission / Designated Driver Tickets only
Stinson Wine, Beer, and Spirits, 2315 18th Ave NE, Minneapolis • General Admission / Designated Driver Tickets only
By attending a Beer Dabbler festival, you agree and understand that Beer Dabbler has the right to take photos of attendees and vendors in the festival grounds for use in marketing.