Photo via BlackStack Brewing Co.
Welcome to Beer Dabbler's Freshies, our weekly rundown on the newest beers hitting the store shelves and taproom coolers in Minnesota from your favorite local and national breweries. 
M
exican-style and English-style and Belgian-style and, yes, Star Wars-style too. It's a diverse lineup of new beers and beverages available in the state this week, with smooth-drinking lagers and fruited lighter fare making its presence felt. Many are traditional recipes and, of course, we see some experimental new takes too.
In sad beer news, BlackStack Brewing founder Scott Johnson recently passed away, with the brewery hosting a public memorial service yesterday.

Each week, the Beer Dabbler team highlights the most tantalizing new beers available across the state that we're most excited to try. Check out these Top Flights at Dabbler Depot—click on each image for stock levels.
Portage Brewing Co. Mirra Mirra Maibock – Crisp, warming, and full of complexities, this maibock recipe is perfect for your spring nights huddled around a campfire. 6.7% ABV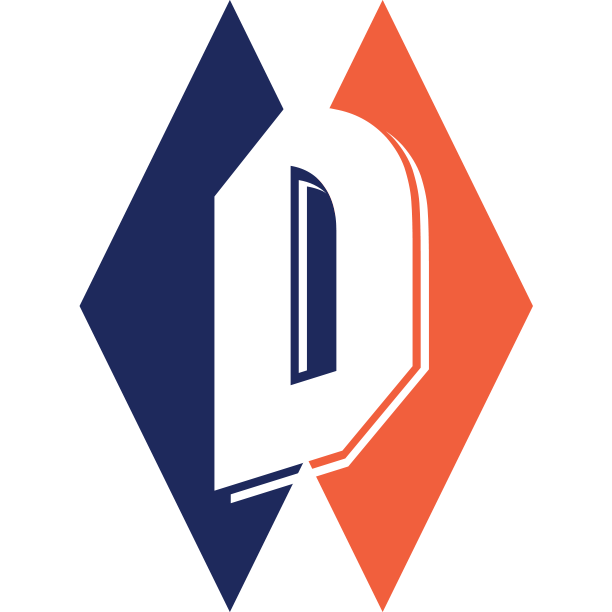 Venn Brewing Co. Chronicopia West Coast DIPA – Dank West Coast Double IPA with Eureka, Mosaic, & Columbus Hops. 8.2% ABV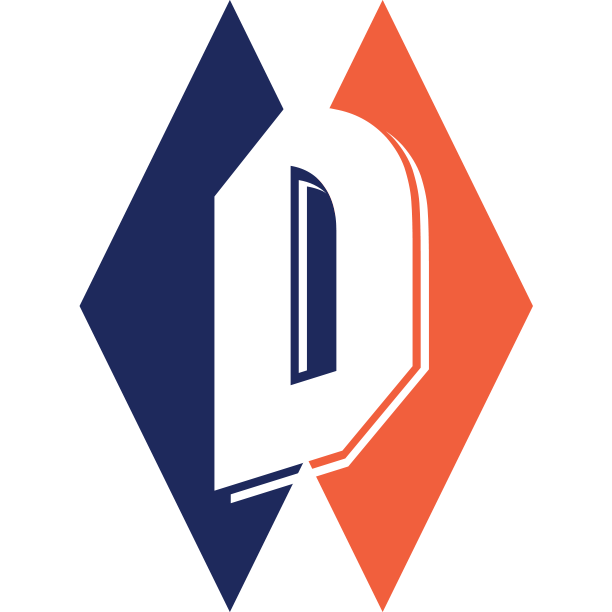 Bravus Brewing Co. NA Raspberry Gose – Light, dry, and easy to drink which strikes a great balance between sweet and tart. 0.5% ABV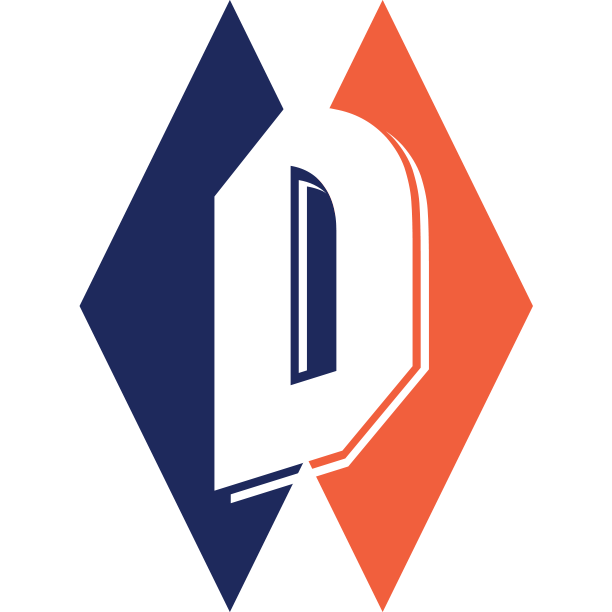 Urban Growler Golden Ticket Mexican Lager –  Brewed in the spirit of friendship and community with La Doña Cervecería. A classic, clean Mexican Craft Lager. Nothing more, nothing less. Golden Ticket is your all-access pass to good times ahead. 4.5% ABV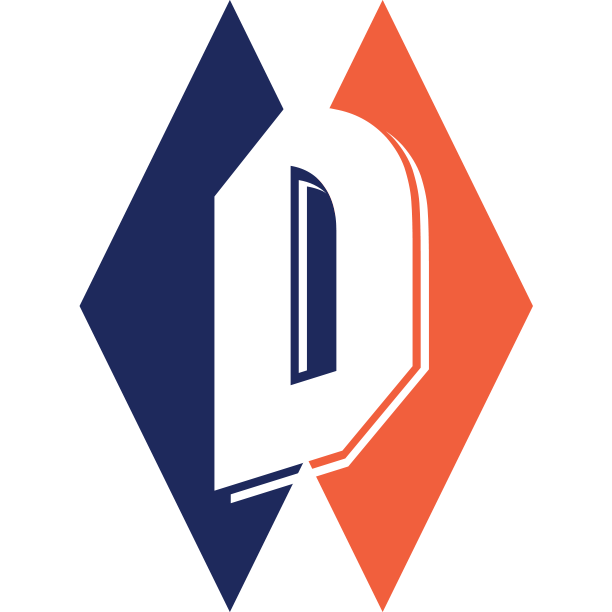 Remedy Brewing Co. Jalespina Jalapeno Mexican Style Lager – Remedy's Espina Mexican-Style Lager is infused with fresh Jalapenos to add a nice, authentic peppery flavor with just a kiss of heat. 4.3% ABV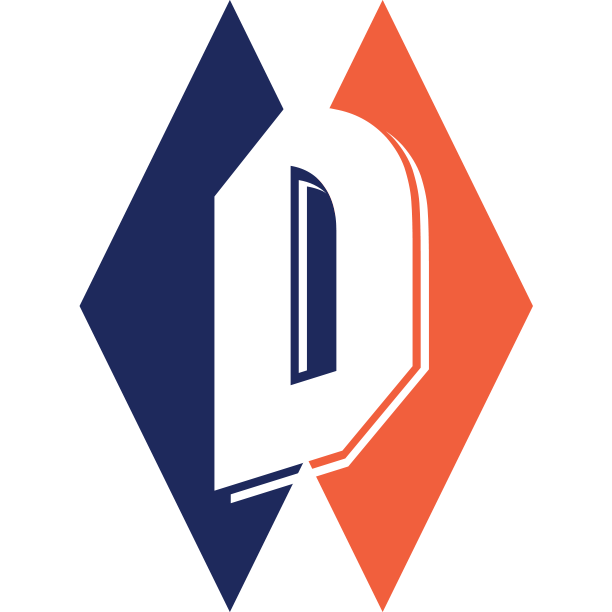 The beers in this gallery are now available for purchase at Dabbler Depot, 1545 7th St W, St. Paul, MN 55102
New beers available this week across Minnesota
Looking for a taste of these great new beers? The icon
indicates beers available at Dabbler Depot. Keep in mind—stock is limited! Check dabblerdepot.com or text (651)-802-2112 for availability.
Alloy Brewing Company
I Am Beer – A hazy IPA made with Emerald Spire and Cryo Pop hops. "We like to think that our favorite tree superhero might describe it this way: 'I am Groot!'" the brewery says of its new 6.0% ABV, 33 IBU offering, timed with the release of a new Marvel movie.
Bad Habit Brewing Company
Leather & Mahogany – "This Scotch Ale is malty, with a rich and dominant sweet malt aroma and flavor. It's smooth and bold with a clean after taste," the brewery says, also referencing popular movies via beer name.
Badger Hill Brewing Company
Hold the Line – "A well-rounded blend of 6 Yakima Valley Hops gives this juicy and hazy IPA notes of lime and tropical fruit. $2 from each pint to ALS research," the brewery explains. 5.3% ABV.

Mucho Gusto – A Mexican-style lager on tap as of today, May 5.

Newf Drool – A brown ale, tapped on Wednesday.
Barrel Theory Beer Company
Foolish Games – Motueka, Citra, and Nectaron hops in a triple IPA collaboration with Mason Ale Works with notes of sweet stone fruit, tropical fruit, then lime and grapefruit pith. 10% ABV.
Overheard In The Target Parking Lot – "Sweet fruits, zesty and pithy citrus, and subtle dankness weave in and out but play so nicely together to create a hop bouquet that's greater than the sum of its parts all on a super light body and almost silky smooth mouthfeel," the brewery says.
Purple Lamborghini – The Berliner Weisse sour ale with black raspberry, marionberry, and boysenberry is back on tap now.
Bauhaus Brew Labs
Mic Drip! – A smooth, golden coffee lager collaboration brewed with oats and coffee from The Get Down. 5.5% ABV, 14 IBU.
Bear Cave Brewing
Bear Cave is celebrating one year since opening in Hopkins, pouring five special beers this week.
Have a Slice – A birthday cake-inspired cream ale infusion, limited.

May the 4th Be With You – A grapefruit-forward West Coast-style IPA with assertive bitterness, brewed with Mosaic and Talus hops.

The Force Is Strong With This One – A dry-hopped golden, Belgian-style ale, this 10.5% ABV beer offers sweet citrus notes and Belgian spice character.

Toasted – This cream ale infusion is inspired by Cinnamon Toast Crunch cereal, limited.

Whoops – "An 'oops all berries' inspired cream ale infusion, limited.
Bemidji Brewing
Summer IPA – A 6.3% ABV, 45 IBU American IPA made with Citra and Columbus Cryo hops for balanced flavors of tropical fruit, citrus, and subtle pine.
Bent Brewstillery
Beer Spa – Debuting today is a new Czech-style Světlý Ležák PIlsner.

Dark Fatha: Amaretto – A single keg will tap at 4 pm as part of Bent's Star Wars Day celebration.
Big Axe Brewing Company
Vienna Lager – Back on tap for the season.
Big Wood Brewery
Stormin´Da Castle – An English-style IPA, now sold in cans too.
BlackStack Brewing
Flaming Moe's – A 7.0% ABV New England-style IPA made with a blend of Mosaic, Mosaic Cryo, and Motueka Hopburst.
Mornin' – A 3.8% ABV lager collaboration with Fair State and Lua, featuring German Pils malt and a touch of spelt.
Real Trees – A blood orange and guava-flavored THC seltzer that debuted last week. A Bricksworth collaboration.
Slumber Party – This double IPA is built on Mosaic, Cascade, Idaho 7 Cryo, and Azacca Cryo hops. 8.0% ABV.
The Real World: Citra QIPA – A quadruple IP made with Citra, Citra Cryo, Citralicious Hopburst, and Citra hop oil. 12.0% ABV.
Boom Island Brewing Company
Que Pasa-Rita – A Mexican-style lager with added sea salt and lime.

Tart Vader – A raspberry sour ale, tapped in limited supply on May 4.

Tropical Layover – The passion fruit and pink guava kettle sour is back now.
Brau Brothers Brewing Co.
Dirty Blonde – A blonde stout that pours at 6.2% ABV. 

Luchador –  Now available, this Mexican-style lager pours at 5.5% ABV, 20 IBU.

Strawberry Wheat – 4% ABV, 12 IBU.
Drekker Brewing Company
Chonk – The latest flavor combo is orange, mango, apricot, vanilla soft serve ice cream, and lactose for push pop-esque flavors.
Hops Make Harry Happy – A session IPA collaboration with Happy Harry's Bottle Shops in Fargo.

Juiceler – A juicy double IPA made with Citra, Mosaic, and Sabro hops.
Painkiller Plop – A hard seltzer with pineapple, tangerine, coconut, banana, and a hint of nutmeg. This small batch was released last Friday.

PRRRT! Arnie PRRRTY – Lemonade and iced tea flavors combine in a new sour ale for summer seasonal sipping.

The Noodle Effect – "A devastatingly delicious double IPA brewed with oats, spelt, and wheat, then hopped with Belma, Vic Secret, and Hellertau Blanc," Drekker says of this beer, tapped last week. "It's super soft with huge notes of pineapple, white peach, and lemon curd, all under a cannabinoid fog."
https://www.instagram.com/p/CrlQD9ouxsv/
https://www.instagram.com/p/CreZGwKJD1a/
https://www.instagram.com/p/CreGpwApwXh/
https://www.instagram.com/p/CrlPui5tlSq/
Duluth Cider
Jalapeño Lime Margarita Cider – "The sweetness of the lime is balanced out with a super, super low-key jalapeño heat with super major fresh jalapeño flavor, and served with a salted rim and lime wedge," says Duluth Cider.
Fair State Brewing Cooperative
Jacuzzi Suit – A new hazy IPA showing off Luminosa hops with flavors of juicy citrus and a hint of pine. 6.8% ABV.
FINNEGANS Brew Co
Hairless Dog: Rosé Pilsner – The FINNEGANS' owned non-alcoholic beer company has a new offering that is crisp and bubbly with notes of red currant and pomegranate. Available in the taproom now and 0.0% ABV.
https://www.instagram.com/p/CqqtMuyuYsX/?img_index=1
Fitger's Brewhouse
Brewhouse Bock – A traditional German-style bock recipe.

Homegrown Hempen Ale – Returned for the return of Duluth's Homegrown festival last weekend.
https://www.instagram.com/p/CrOgWOjuIGK/?hl=en
https://www.instagram.com/p/Cq_KDafJA6O/?hl=en
Foxhole Brewhouse
Dank-O-Saurus IPA – A Midwest-style IPA made with Citra, Zeus, and Ariana hops.
https://www.instagram.com/p/Cqqen9rugQ_/
https://www.instagram.com/p/Crl3-8gupOc/
Gambit Brewing Co.
8-Bit Princess – A new peach sour.
Hayes' Public House
Cliodhna Goddess Apple Ale – Brewed with entirely gluten-free ingredients.

Oak Smoked Hazy IPA – "A blend of oak smoked wheat, 2-row and packed with golden naked oats, this ale is light, hazy, fruity, with a hint of smokiness. This beer will be served on one of six of our traditional hand pulls for a smooth, delicate, and smoky flavor," the brewery says. 5.5% ABV, 25 IBU.
https://www.facebook.com/hayespublichouse/posts/pfbid0316iJCtmiTxJkFzod7Mu5yrExwth9DnetBrorh6eaYJQ1LPznHT2LQec71vFDwy6Ql
https://www.facebook.com/hayespublichouse/posts/pfbid0KSRR6ZL1VQLnvSwXNccnLRY3yS2p81cm9HvW34UPcSgyFxFRf7pCMFwPEbFZgm8Ql
Jack Pine Brewery
It's Pepper Fest at the brewery, with four special taps available while supplies last: 
Habanero Hazy IPA 

Hot Pepper Dead on Dill 

Spicy Mango Dead Branch 

Spicy Pineapple Blood Orange
Also recently available:
Copa Del Sol – This Mexican-style lager is crisp and light in body, with a dose of Motueka hops. 5.1% ABV, 20 IBU.

Mosaic Pale Ale – "A hoppy pale ale with tropical fruit, citrus, melon, and floral notes, backed by a smooth bitterness. This beer is brewed with malted oats for a creamy mouthfeel, emphasizing berry-like flavors. Mosaic hops express unique traits in various beers," the brewery says. 6.3% ABV, 58 IBU. Tapped last Friday.
https://www.instagram.com/p/CrvrMAzvyyk/
https://www.instagram.com/p/CrtS1losUKZ/
https://www.instagram.com/p/Crlg2Tvr1si/
https://www.instagram.com/p/Crdp9ukPDAQ/
Lake Monster Brewing
Jackerwocky – An unfiltered and dry-hopped Pilsner brewed in collaboration with Friends of the Boundary Waters. On draft and in cans.
Lift Bridge Brewing Co.
Grapefruit Blonde – Available in the Blonde Variety Pack. 4.75% ABV.

Pineapple Blonde – Also sold in the Blonde Variety Pack, alongside Mango Blonde, Berry Blonde, and the new Grapefruit Blonde. 4.75% ABV.
Lupulin Brewing Company
Hen Pecks – Back in season, this fruited wheat ale has strawberry and raspberry flavors and pours at 5.5% ABV. A portion of the proceeds will benefit the National MS Society.
Modist Brewing Co.
Supra Sea Salt Lime – A summer twist on the crisp lager. Available in both 19.2 oz cans and 12 packs of 12-ounce cans.
New Glarus Brewery
Berliner Apfel – A limited fruit beer release, sold exclusively in Wisconsin.

Pilsner – A new dry-hopped German-style Pilsner, available in Wisconsin now, blurring the line between German and Czech styles.
https://twitter.com/WIbeerbaron/status/1641826588227510276
https://twitter.com/newglarusbrew/status/1651617007609995265
Oliphant Brewing
Paul Blerd Mall Bird – The latest tropical sour ale from Oliphant comes with added mango, pineapple, and peach. 5% ABV.
Somos Extremos – A golden ale with coffee, limited distribution. 6% ABV.
https://www.instagram.com/p/CrbEylKuG0U/?utm_source=ig_web_copy_link
Talking Waters Brewing Co.
Mañana – On tap for Cinco de Mayo, a Mexican-style lager. The brewery is also pouring Micheladas on Friday.
https://twitter.com/twbrewingco/status/1653569837426176001
Thesis Beer Project
Nights and Weekends – A new line of THC and CBD infused seltzers, sold in 12-ounce cans, to go, at the Rochester brewery.
Venn Brewing Company
The Groundskeeper – The recurring Scottish-style export ale gets a name. Back on tap at Venn.
Waconia Brewing Company
Cerveza del Lago – On tap today in Waconia. Micheladas too.
Waldmann Brewery
Maibock – A deep gold, traditional-style spring lager, on tap today. Special firkins (dry-hopped and herbal-spiced) will tap, beginning at 4 pm in Saint Paul.
Wild Mind Ales
Conspirator – Helle's doppelbock, on tap on Saturday and the featured beer of Bockfest from 12-10 pm. 8.1% ABV.

Fiesta Fever – Sold in liquor stores only, this is a 4.9% ABV Mexican-style lager made with flaked rice and 2-row barley.
Wooden Hill Brewing Co.
Five – A limited-release, bourbon barrel-aged maple porter at 10.5% ABV. On draft now from the Edina brewery's recent fifth anniversary.

Gravity Nectar – A juicy IPA made with Citra and Nectaron hops. 6.5% ABV and part of the Planet Hopper series.

Lemon Soirée – The lemon cream ale is back, made with lactose, fermented with lemon puree, and conditioned on vanilla beans for lemon meringue-like flavors. 5% ABV.
Wooden Ship Brewing Company
Saturday, May 6, marks the Minneapolis brewery's second anniversary, with two new barrel-aged beers and more on tap.
Gin Barrel-Aged Blonde – On tap this Saturday.

Hot Goss – Citra, Mosaic, and Jackson Ocho hops combine in a new 6.5% ABV IPA.

Sotol Barrel-Aged Sour Ale – On tap this Saturday.
https://www.instagram.com/p/CqJpwbKsB0r/?hl=en
Have a new beer we should know about? Send the details to newbeer@beerdabbler.com for inclusion in Freshies.