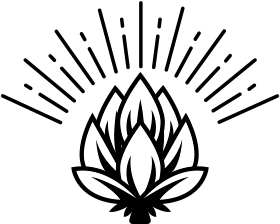 Festivals
Reverse Beer Dabbler
August 7, 2021 • Keg and Case Market
Brunch Session: 11 am–2 pm
Dinner Session: 4–7 pm
Love sampling craft beer, but hate the lines at beer festivals? Reserve a table for you and your friends to our first-ever, limited Reverse Beer Dabbler, a brand new kind of beer festival where the breweries come to you.
Enjoy unlimited samples of over 70 craft beers and ciders from 16 breweries and cideries and pair them with a hearty meal from Hope Breakfast Bar during our morning Brunch Session or a flavorful meal from Woodfired Cantina during our evening Dinner Session.
Tickets are sold by the table and there are tables for 2, 4, and 6 guests. Sessions are limited to 260 people.
Travel to Reverse Beer Dabbler
Reverse Beer Dabbler will be taking place in Keg & Case Park, the grassy field outside of Keg & Case Market in St. Paul.
Parking
Keg and Case Market has a limited number of parking spaces in its parking lot. Street parking around Keg and Case is also available (refer to posted parking signs for information).
Where Does My Party Check In?
When your party arrives, proceed to the north end of the tent on the grassy field.
Beer Dabbler will have three Check-In Tables organized alphabetically by the ticket purchaser's last name.
Proceed to the appropriate Check-In Table based on the purchaser for your party, get your IDs and ticket scanned, and proceed into the tent for the event.
This shortcode requires a page with the title FAQ to be a child of this page.